Good morning
When importing a template in an incoming movement I get an internal error.In the template I have included the product code, name and quantities.
I have checked the catalina.out but I can't find the reason of the problem. Please could you help me, telling me why this error occurs.
I have installed on Ubuntu 18.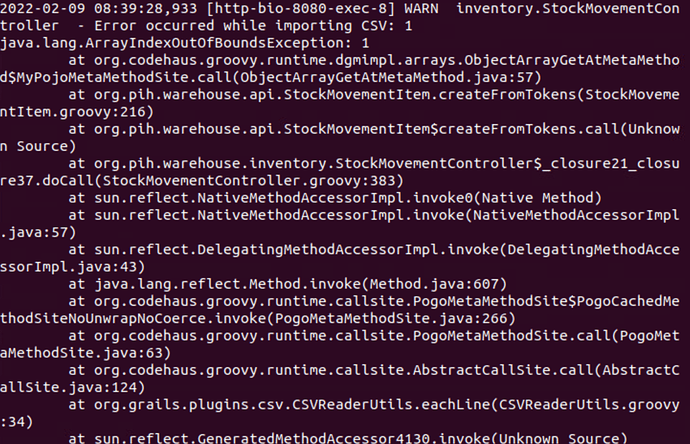 Thanks!