Hello ,
I am newbie in Openboxes , i am trying to install it in my windows 10 machine.I am following video tutorial published at openboxes site.
I am getting an error while loading same in my local tomcat server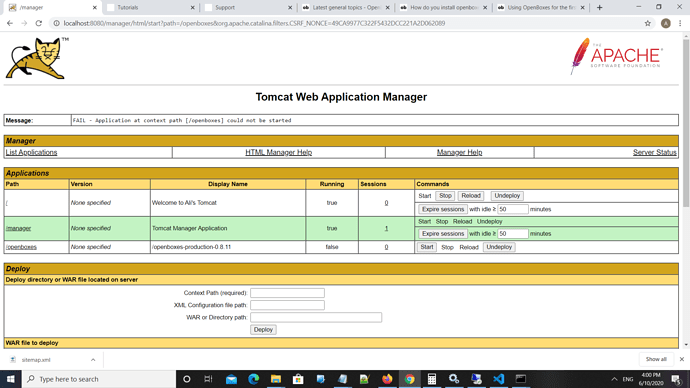 I am getting an error " Application at context path / openboxes" could not be started…!!!
Please guide , i have already consume a day to resolve this !!!