Hello,
I was trying to deploy the Openboxes to Azure using "Deploy to Azure" button from GitHub - openboxes/openboxes: OpenBoxes is a supply chain management system designed to manage inventory and track stock movements for healthcare facilities..
However, I am getting this error. I tried several times, but failed.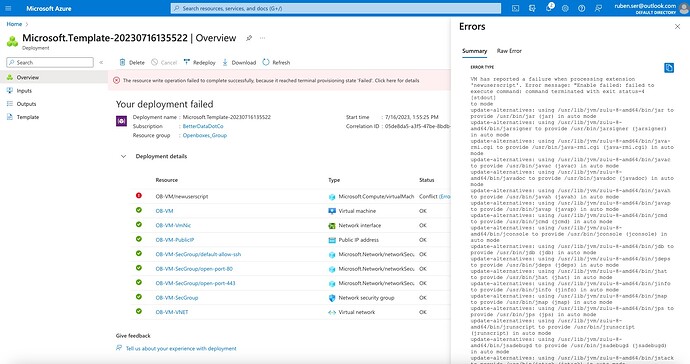 I need someone's help.
Looking forward to hearing from you ASAP.
Thank you!